Posts: 1964
Joined: Wed Dec 01, 2010 4:29 pm
Location: Sandy in PA (PC&MAC,Inkscape .48, SCAL2,eClips, eCAL)
It looked like a flute to me...shows how much I know!



Sandy in PA
---
That's ok, I like the recorder for when my little one starts that instrument in 2 years. I saved it
for the future. Any help I can get I appreciate. Have a great night.
---
Hi, It's me Jennifer again. I tried the flute but when i opened my SCAL program, it was blank on the screen, just a rectangle with nothing in it. I only have scal 1, maybe it doesnt work with that? Also the other beautiful flute with all the details works but it looks like its 2 flutes together when i bring it up on SCAL and the holes dont line up so if i cut it, it could be a mess. They are such beautiful flutes that look like the one my daughter uses, so i'm disappointed it didnt work. Thank you all for your help, maybe i'll have better luck finding a package of stickers with a few flutes in it's mix. Jennifer
---
Hi Jennifer did you get the flute you wanted cut...

Susan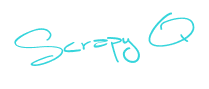 ---
Hi, Thanks for asking, as i mentioned in the forum on Feb 18, the one flute that looked exactly like my daughter's had a lot of detail and it would not line up as far as the hole for the mouth piece it's not lined up so i know if i tried to cut it, it would be choppy. I'll keep looking. Thanks again. Jennifer
---
Hi Jennifer the flute that you wanted to use is it the one that I have put up

If it is in the file you should see 2 flutes one that is in pieces and is only in outlines in different colours for cutting and one that is all together with matching outline colours so that you can see where the pieces should go... If it is a print and cut that you wanted to do I can change it to a png or jpeg if you needed..
Susan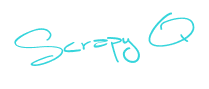 ---
I only have the original scal program so when it showed up on the screen, it showed as one flute and it showed all together but i couldnt seperate it. It did not show up as 2 flutes, if it did, i would definitely have been able to cut it already. I'll look at it again this afternoon or this evening when i get the chance to make sure i cant seperate it but i'm pretty sure i probably tried to move it apart and nothing happened. I know other programs like inkscape does the grouping task but i dont know that program too well right now. I appreciate any help you can give me. Thank you for asking.
Jennifer
---
Hi Jennifer Ok I have reworked the colours I have made all outlines in black and fill in grey...I have also moved the pieces to the side of the flute that they are on when put together I hope this helps....
I have uploaded two files one I have saved as a plain svg file in inkscape that you just import on your Scal and the other I have saved in my SCAL3 that one you should only see the pieces not a flute that is all together.... If you are still getting a box in either of the files make sure that your "show outline" is checked under your "view" dropdown on the top toolbar...
I hope this works......No problem This is a great learning experience for me it helps to know the files to upload that work best for everyone.....

Thanks
Susan

Attachments

(152.18 KiB) Downloaded 147 times

(83.92 KiB) Downloaded 146 times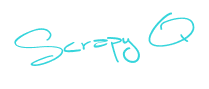 ---
Thank you so much, i'm going to check it out now. I'll let you know if i was able to do it. Thanks for the tips. Jennifer
---
Sorry, but i got nothing now at all, just a blank box all together. I dont have a view drop down menu to Show outline as you mentioned. Thank you, dont go crazy, i will figure something out. Thanks so much. Jennifer
---