---
Posts: 1964
Joined: Wed Dec 01, 2010 4:29 pm
Location: Sandy in PA (PC&MAC,Inkscape .48, SCAL2,eClips, eCAL)
Here is one you can try.
Attachments

Flute.png (11.11 KiB) Viewed 5815 times

(6.49 KiB) Downloaded 281 times

(25.32 KiB) Downloaded 247 times
Sandy in PA
---
fantastic design Sandy, I hope she comes and sees it, in the meantime I am grabbing a copy!

tKS
---
Thank you for the svg, i saved it but it is a recorder, i showed my daughter. She said the flute is slightly longer. I like it though. Thank you. Jennifer
---
---
Thats Great, thanks. Another favor please, i dont know inkscape well at all especially tracing a picture, would you mind making this flute an svg for me. I love it and my daughter will love it in her school scrapbook for as long as she sticks with the flute. I really really appreciate any help. I just dont have time right now to learn, i'm trying to understand the different features of inkscape and i'm more confused. Sorry to be a pest. Thanks again for the flute picture.
Jennifer
---
Posts: 499
Joined: Tue Jun 05, 2012 1:18 pm
Try this
Gaz
Cutters: Phoenix Silver Bullet 18", Black Cat Cougar 18", Silhouette Cameo & Cameo 4
Software: SCAL 5 Pro, Inkscape, Gimp
Computer:IMac running Mojave
---
Hey all,
Here's mine...hope you like it....

Scrappy Q
Susan

Attachments

flute.gif (4.15 KiB) Viewed 5767 times

(87.24 KiB) Downloaded 278 times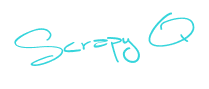 ---
dragonlord666 wrote:Try this
z
GAZ, the flute is wonderfully done.
GAZ
---
Thats great, just what i needed. Thanks everyone for your help, i cant wait to cut it in my cricut and then find my svg for music notes to make a layout for my daughter's concert pictures. Everybody's help is greatly appreciated. Jennifer
---